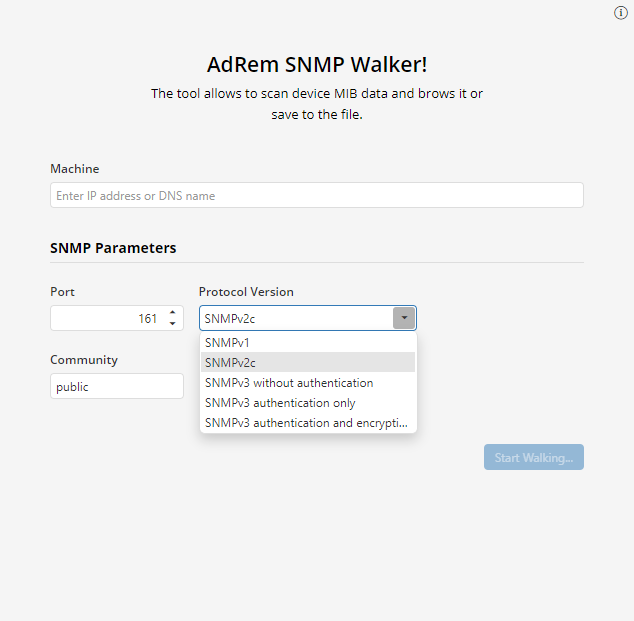 The tool scans all MIB data provided by the device and allows you to save the result data to the device. It helps in providing support for new switch types where required data are located in an unexpected place.
It supports all SNMP versions including v3 with encryption and authentication so it can be also used for validating SNMP protocol parameters.
The tool requires AdRem App Engine (chromium-based engine) which is automatically downloaded when needed.